Latest update on telecoms regulation from the Middle East and North Africa 09 February 23 Muatasem Khairaddeen
Our MENA Telecoms Update reviews the most significant regulatory events occurring in the region between 15 October 2022 and 31 January 2023.
In this update, Telecom Egypt obtained 5 MHz of spectrum in the 1800 MHz band, while in Saudi Arabia STC won 60 MHz in the 2.1 GHz band in a spectrum auction for non-terrestrial networks.
Omantel completed a transaction to sell and leaseback its towers portfolio to Helios Towers, with the price per tower being almost twice than seen in similar transactions in the region.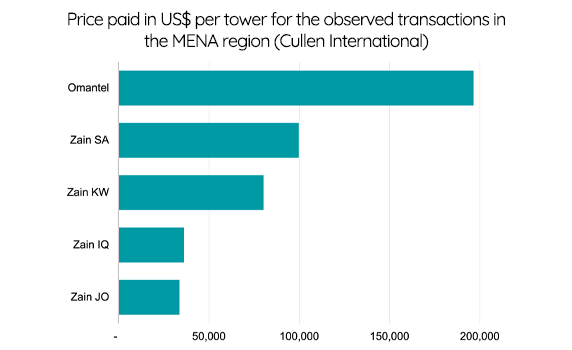 Türkiye wants to develop a tariff comparison tool for telecoms and internet/TV services, with the tool to be hosted by the e-government portal.
The Turkish telecoms regulator BTK is developing a system that would allow consumers to control who can contact them for advertising purposes. As a response to inflation, BTK increased price caps for retail mobile tariffs (by 40% in April and 26% in October 2022), and also the fee levels for using numbers and frequencies (by 123%).
For more information and to access the full report, please click on "Access the full content" - or on "Request Access", in case you are not subscribed to our MENA Telecoms service.
Stay in touch
Subscribe to our newsletter for a free weekly summary of the latest regulatory news and analysis from the communications world.