Digital Markets Act: all you need to know about gatekeepers 20 July 22 Javier Huerta Bravo
This latest report on the final text of the Digital Markets Act (DMA) explains how the European Commission can designate core platform service providers as gatekeepers or emerging gatekeepers, which triggers the application of regulatory obligations.
The DMA obligations (see Cullen Cheat Sheet) will only apply to those core platform services that are provided by undertakings designated as gatekeepers. Gatekeeper designation can be based on quantitative and/or qualitative criteria.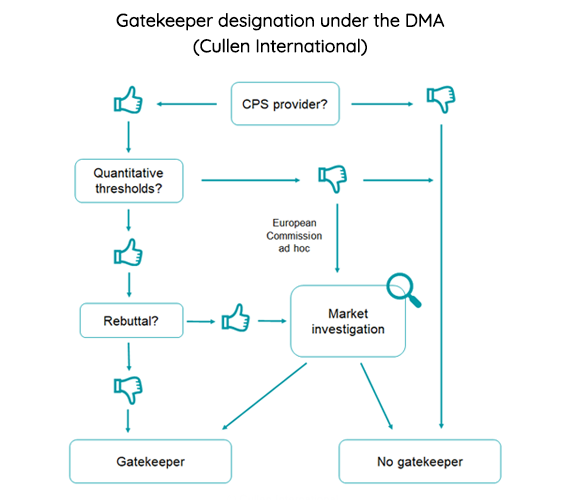 The report further addresses the relationship between the DMA and both ex ante regulation and competition rules.
For more information and access to the report, please click on "Access the full content" - or on "Request Access", in case you are not subscribed to our European Digital Economy service.
Stay in touch
Subscribe to our newsletter for a free weekly summary of the latest regulatory news and analysis from the communications world.