How smart is your city? 01 April 21 Elena Scaramuzzi
For the past two decades, policy makers and industry leaders around the world have sought to leverage data and technology to make urban environments more liveable, efficient, and sustainable. How will smart city strategies and policies evolve in response to new economic and social challenges triggered by the COVID-19 pandemic?
New global research by Cullen International on the internet of things (IoT) explores how IoT technology is being applied to and deployed across different industrial 'verticals' in different parts of the world – including smart cities.
The research covers Australia, Brazil, China, the European Union, India, Japan, Korea, Singapore, South Africa, the United Arab Emirates, the United Kingdom, and the United States. It finds that all countries have been involved, in one way or another, in smart cities projects over the past few years. However, the objectives pursued, verticals targeted, level of public funding, and policies vary significantly, with countries like Korea, Japan and Singapore showing important commitment to and leadership in smart cities initiatives.
Korea, for example, has championed smart cities in different ways. On the one hand, the country introduced specific legislation and significant funding schemes to modernize its cities. On the other hand, by promoting and leading large-scale smart city projects, Korea also enabled the testing of smart city approaches in real life projects.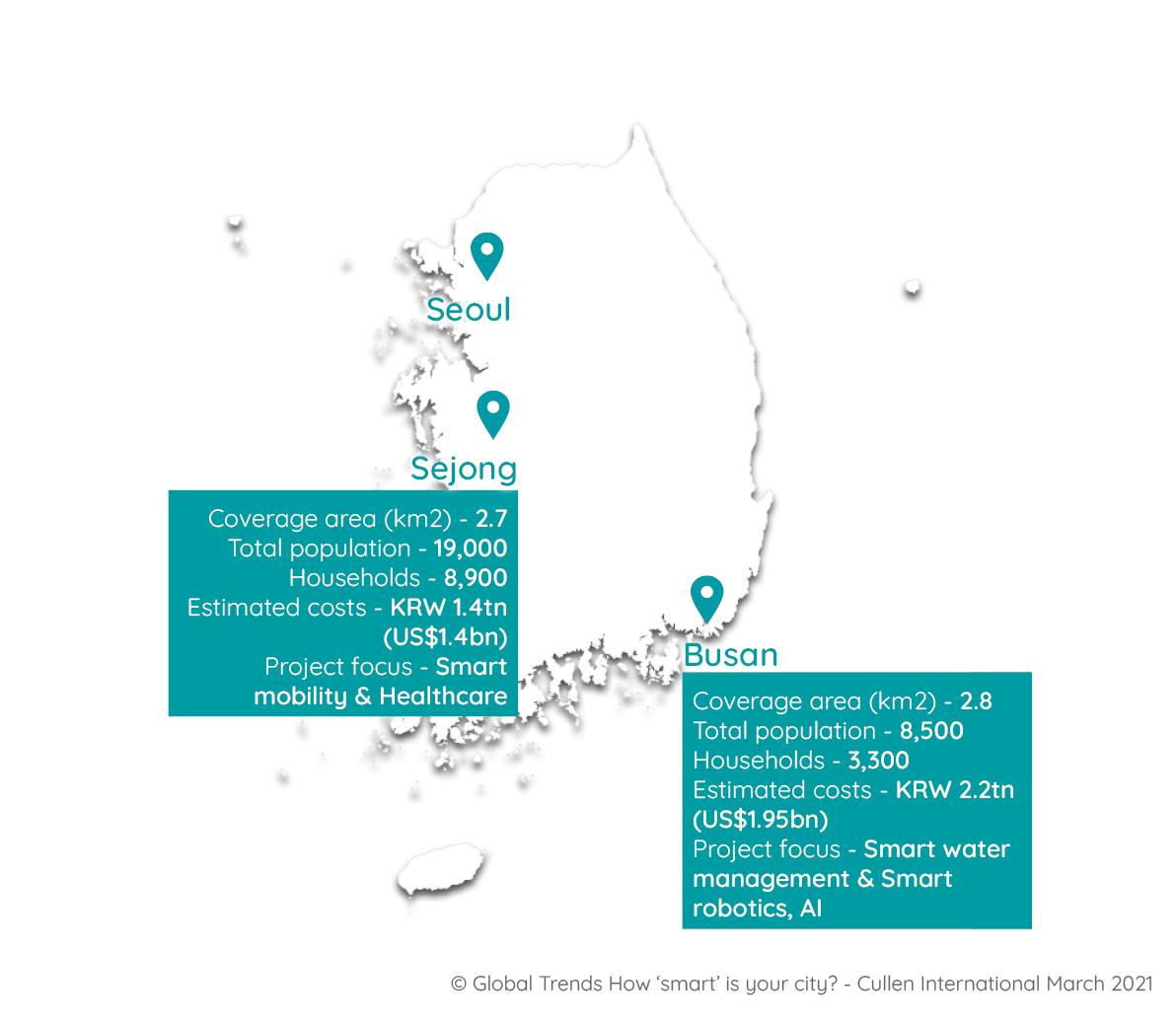 For more information on our report and/or a demo of our full global research on IoT, please click on "Request Access", or on "Access the full content" in case you are a subscriber of our Global Trends service.
Stay in touch
Subscribe to our newsletter for a free weekly summary of the latest regulatory news and analysis from the communications world.