Saudi Arabia to release nearly 4 GHz of mobile spectrum by 2023 07 April 21 Ali Hayajneh
CITC, the Saudi regulator, plans to quadruple the amount of spectrum for mobile use in the next three years.
Cullen International's summary of CITC's spectrum outlook plan highlights that, between 2021 and 2023, CITC will allocate extra spectrum, totalling about 4 GHz, for mobile use in the low (450 MHz, 600 MHz, 700 MHz), mid (1500 MHz, 2.1 GHz, 3.8–4 GHz) and high spectrum bands (26 GHz).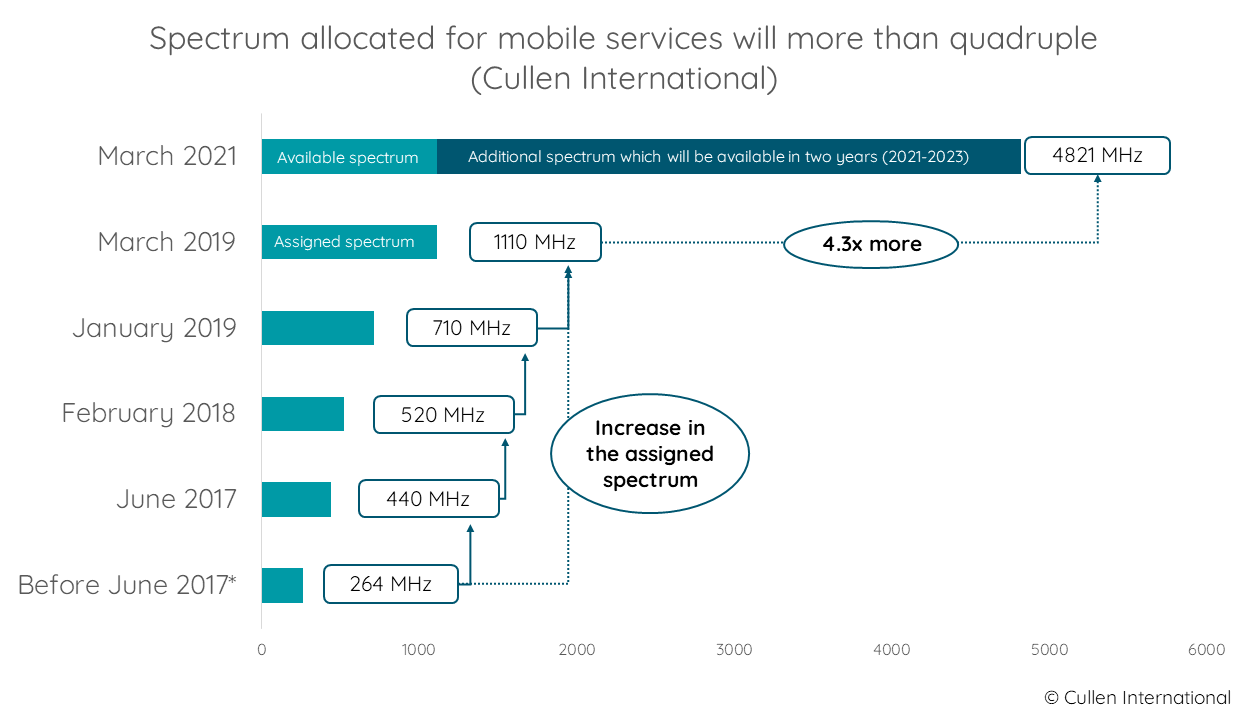 CITC will also release spectrum for many applications where demand is significantly increasing, including the internet of things (IoT), vehicle to everything (V2X) and Wi-Fi (6 GHz and 66‑71 GHz bands).
CITC plan also sets out the regulator's approach for related spectrum issues, such as trading and new sharing techniques. In particular, CITC wishes to enable access to spectrum that is currently underutilised through the application of such tools, including a new light licensing system.
In the MENA region, only Qatar and United Arab Emirates have also adopted future outlooks for spectrum. Cullen International's summary report compares CITC's plan for mobile spectrum allocation with these countries.
For more information on our report, please click on "Request Access", or on "Access the full content" in case you are a subscriber of our MENA Telecoms service.
Stay in touch
Subscribe to our newsletter for a free weekly summary of the latest regulatory news and analysis from the communications world.